Visit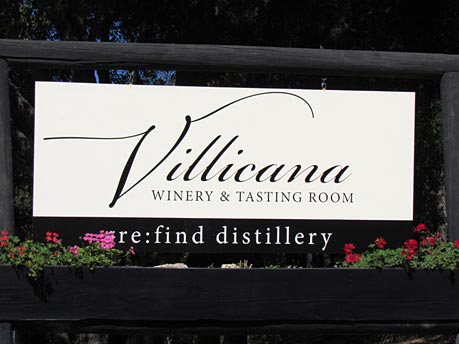 We are located on the west side of Paso Robles at
2725 Adelaida Road. 805-239-9456
Tasting Hours
Tastings: Tuesday - Sunday
Reservations Encouraged
Holiday Schedule
Closed, Friday, December 23
Closed, Saturday, December 24
Closed, Sunday, December 25
OPEN, Monday, December 26
Closed at 3:00 PM on December 31
Closed January 1 - 9, 2023
Click Here to Make a Reservation
In order to provide our guests with a memorable, personal tasting experience, we have limited our capacity.
For Tastings
When booking a reservation, please account for the number of people in your party (including children and designated drivers), not the number of people tasting.
We are unable to accommodate groups larger than 6 after 2:45 pm. Contact if you have any questions.
Each tasting is $25 and is waived with the purchase of 2 bottles of wine per tasting.
Tasting costs are waived for club members and 2 guests (4 total).
If you are more than 30 minutes late, we may not be able to accomodate your tasting.
If you have more than 6 people in your group, the credit card you provided will not be charged unless your group does not provide us with cancellation notice by 10:30 AM the day of your reservation. The card will be charged $25 x the number of people on the reservation.
Dogs are welcomed on leash and with their owners.
We are a no smoking property.
---
Click here for our current tasting list/notes
---
We encourage you to enjoy our wines responsibly. When wine tasting in Paso Robles please designate a driver or arrange for a professional driver.
Toast Tours - (805)400-3141 - https://toasttours.com
Lush Limo - (805)226-5558 - http://lushlimo.com
Uncorked - (805)459-4500